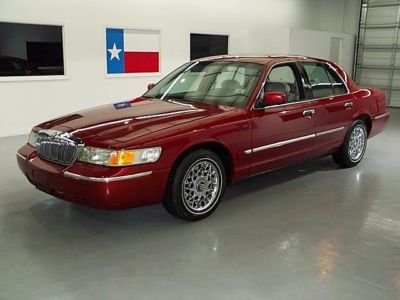 Making a mistake buying a used car can cost you hundreds, even thousands of dollars more than necessary. That doesn't take into account the added time and stress to make things right.
When I was Internet Manager for a major car dealer, I compiled a list of the most common mistakes my customers made when buying used cars. I've been giving it away for free for the last few years in hopes that it will save others unnecessary suffering.
Mistake #1 – Not checking the vehicle history reportThis is a no-brainer when buying privately or from a dealer. You want to make sure the vehicle has never been in an accident, a hurricane, or had the odometer rolled back. Was it a rental unit or a lease return? Many buyers don't like rental cars, but know that lease returns are preferred over even trade-ins at major dealerships.
Most dealers make the vehicle history report available on any car they're selling. Not so with private sellers. There are two vehicle history reports available: Carfax.com and AutoCheck.com. Both do a good job; however AutoCheck will be less expensive if you're running a lot of reports.
Mistake #2 – Not checking the vehicle inspection reportIf buying from a car dealer, simply ask to see the mechanic's inspection report on the vehicle you want to purchase. If they won't show it to you, you'll need to choose between walking away from the deal and having your own mechanic check the vehicle out.
What do you do when buying from a private seller? Always have a mechanic perform a pre-purchase inspection. This can be time-consuming and you'll need to pay for it yourself. However, you don't want to wake up a month down the road to find out the transmission is falling apart and that it's going to cost you $4,500 to put it back together.
Mistake #3 – Ignoring fuel consumptionAs a dealership employee, I was always surprised at how many customers arrived asking for a car that was good on gas, but then drove away in a gas-guzzling SUV they had always wanted.
It's more difficult to ignore a vehicle's EPA fuel mileage rating when gas prices are at $4 per gallon. The best place to research fuel consumption is a user-friendly, government website: FuelEconomy.gov. You can use this site to discover the miles-per-gallon for older model vehicles, or new ones.
Mistake #4 – Ignoring certified pre-owned (CPO) vehiclesI frequently steer friends and family toward certified used cars. These vehicles not only meet a higher standard—only a few years old with a limited number of miles—but they are put through a comprehensive inspection with deficiencies repaired. Then, the manufacturer—not the dealer—provides an extended warranty and other benefits. You'll pay a bit more for a certified pre-owned vehicle, but those benefits won't diminish if you make a great deal on the selling price.
CPO cars, trucks, and SUVs are an especially smart buy if you're busy and don't have the time it takes to shop for a safe, usually less-expensive vehicle from a private seller.
Mistake #5 – Don't comparison shopThe Internet has changed how new and used cars are bought and sold. There are now ample tools online to comparison shop. Begin on websites such as Kelly Blue Book or Yahoo! Autos to find out what a specific, pre-owned vehicle should sell for in your area. Then check sites such as Craigslist.org or Cars.com to see how similar vehicles are priced.
Remember that dealer prices are virtually always higher than the price offered from a private seller. In theory, a dealer offers more value to the end-user by taking at least some of the risk out of buying a used vehicle.
Thank : yahoo.com